Cooking with Chef Joyce Jue
In this video, Chef Joyce Jue demonstrates Asian cooking techniques to students at Cascade Culinary Institute. Joyce Jue is an award winning cookbook author, cooking teacher, food writer, culinary tour designer, and food consultant.
Field Trip to Lummi Island
As part of Chef Darwin's spring Sustainability 215 Applied Plants and Farm Animals class, the class took a field trip to Lummi Island in Washington. They learned how restaurateurs are foraging as a viable source of ingredients for a restaurant menu. Foraging is the ultimate use of indigenous plants and animals.
In an effort to shape our way of cooking, we look to our landscape and delve into our ingredients and culture, hoping to rediscover our history and shape our future.  -Renowned Chef Rene Redzepi of Noma located in Copenhagen Denmark

Mushroom Picking
Fall in the Cascades produces a bounty of edible mushrooms. This trip the students harvested chanterelles mushrooms.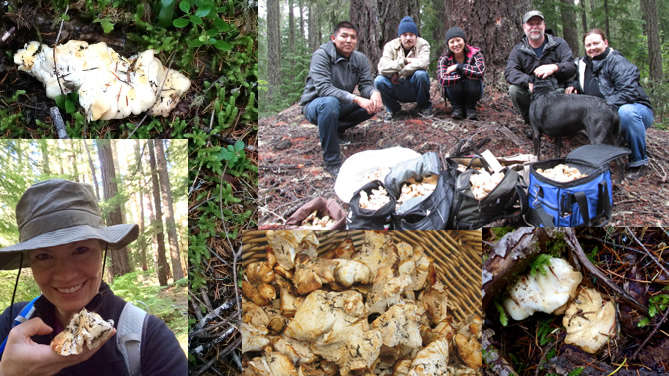 Pastry Chef En-Ming Hsu
World Pastry champion En Ming Hsu conducts a master class with our baking pastry students.