Meet the Elevation Staff
Cascade Culinary Institute provides restaurant experience at Elevation.
Brooke Harris
Baking & Pastry Sous Chef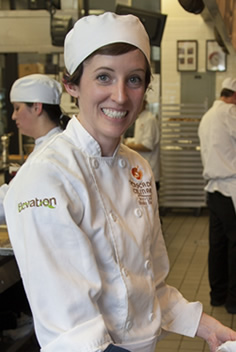 Brooke Harris is our Baking and Pastry Sous Chef for Elevation Restaurant. Brooke obtained a degree in Psychology from Washington State University in 2007, moved to Bend in 2010, and graduated from Cascade Culinary Institute in 2014. She said that she started out with an interest in baking and pastry, and really found her passion as she progressed through the school. She has baked for The Bread Peddler in Olympia, Washington, and was the Pastry Chef at 900 Wall in Bend. Brooke brings a tremendously positive attitude to her position as mentor to our students, along with a variety of delicious and innovative breads and desserts.

Ryan Jones
Chef de Cuisine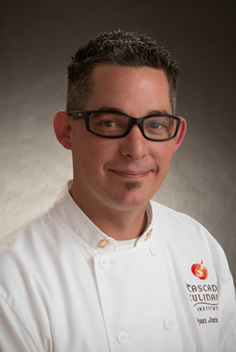 Ryan has been cooking since he was seven years old and has always had a passion for food. He knew that he wanted to be a chef since high school. At 33 he decided to go back to school in hopes of realizing his dream. Ryan graduated from Cascade Culinary Institute in spring of 2014. He is very excited to apply what he has learned and work on the perfection of his craft as the Chef de Cuisine of Elevation.